Ardmore podiatrist serving Philadelphia, Bryn Mawr, Haverford, Wynnewood, Montgomery and Delaware County
Covid-19
(Coronavirus) UPDATE
Please note this is an emergent, rapidly evolving situation.
We wanted to reach out and let you know how we are handling Coronavirus (COVID-19) at Main Line Foot & Ankle Center. As always, our main priority is to ensure the health and safety of our patients and staff. 

We are taking every precaution possible, conducting extra cleanings of waiting areas, exam rooms, and frequently touched surfaces.

We have implemented screening measures to ensure that patients that are at high risk for Coronavirus (COVID-19) are postponing appointments.

 If you're not feeling well or are still recovering from an illness, we ask that you reschedule your appointment.

If you have been out of the country (including cruise ships) within 14 days of your appointment, we are asking you to reschedule
SYMPTOMS
COVID-19 symptoms are similar to the cold or flu, and may take up to 14 days to appear after exposure to the virus.

Mild symptoms may include:
Fever

Cough & Sore Throat

Difficulty Breathing

Muscle Pain & Weakness

Chills & Fatigue

Please see link below for more information
https://www.cdc.gov/coronavirus/2019-ncov/about/symptoms.html
PREVENTION
The World Health Organization (WHO) advises the following prevention methods:
Wash Hands Frequently


Use soap and water for visibly dirty hands or an alcohol-based hand rub frequently for non-visibly dirty hands.

Practice Respiratory Hygiene


When coughing and sneezing, cover mouth and nose with flexed elbow or tissue – discard tissue immediately into a closed bin and clean your hands with alcohol-based hand rub or soap and water.

Maintain Social Distancing


Maintain at least 6 feet distance between yourself and other people, particularly those who are coughing, sneezing and have a fever. If you are too close, you can breathe in the virus.

Avoid Touching Eyes, Nose & Mouth


Hands touch many surfaces which can be contaminated with the virus. If you touch your eyes, nose or mouth with your contaminated hands, you can transfer the virus from the surface to yourself.

Seek Medical Care Early


If you have fever, cough and difficulty breathing, seek medical care early and tell your health care provider if you have traveled abroad, or if you have been in close contact with someone with who has.

Mild Symptoms


If you have mild respiratory symptoms and no travel history, still seek medical care and be sure to carefully practice basic respiratory and hand hygiene and stay home until you are recovered, if possible.
MORE INFO
For the most up-to-date information on treatments FAQs, news and more, please visit the following official health organizations:
Centers for Disease Control & Prevention (CDC): www.CDC.gov
World Health Organization (WHO): www.WHO.int
CONTACT US
Our office is currently open with regular business hours.
 If you have questions or concerns, 
please call us at:
610-645-6314
Main Line Foot & Ankle Center​
We would like to extend a very warm welcome to you from Main Line Foot & Ankle Center, in Ardmore, PA. At our practice you will find a positive and friendly staff ready to serve you in all of your podiatric needs. Giving our patients the very best in foot-care is our goal, which we aim to achieve through a gentle and caring atmosphere, a highly trained staff, and innovative techniques. Whether you have been suffering from foot or ankle issues for a long time or if you have a new injury that is causing you pain, we can ensure you comfort and satisfaction.
Here at Main Line Foot & Ankle Center we are committed to giving you and your family both quality and complete care. We will help to identify your foot and ankle needs and then work together with you on an individual basis to develop a treatment plan to achieve these common goals. You can trust our years of experience and specialized services with your foot health.
We believe informed patients are better prepared to make decisions about their health and well-being; therefore, we encourage you to stop by, meet us, and see the office so that you feel better informed about both our practice and our treatments. In addition, feel free to browse our website to get to know us and learn more about our staff and comprehensive services. You'll find a great deal of worthwhile information on the rest of our web site in regards to foot health, treatments, problems and diagnoses. Please take time to review this information to help you better understand any foot or ankle health concerns you may face.
We strive to provide all of our patients with exceptional care in a relaxed environment to keep you moving on healthy feet! Please call or email us if you have any questions. We are here to help!
Main Line Foot & Ankle Center is proud to have been voted Best Podiatry Practice on the Main Line 7 years in a row!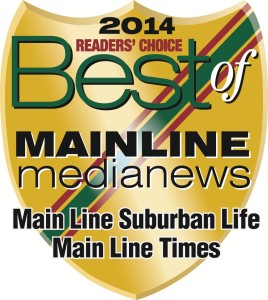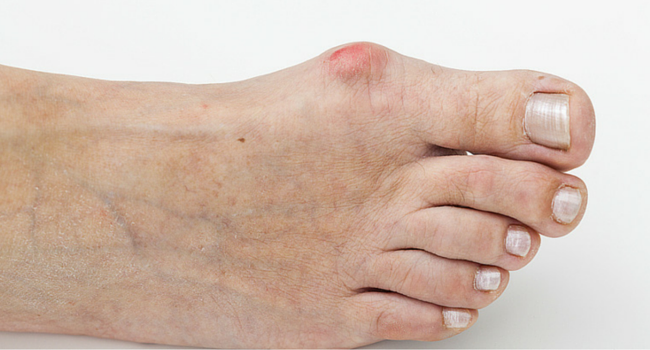 Bunions
A bunion—also called Hallux Valgus—is a bump that appears inside the foot, around the metatarsophalangeal (MTP) joint (near the big toe)…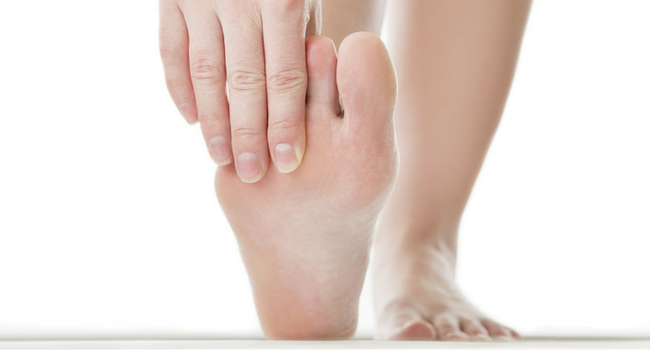 Flatfeet
People with normal, fully- developed foot arches have a notable upward curve in the middle of the foot. When arches develop fully, the tendons...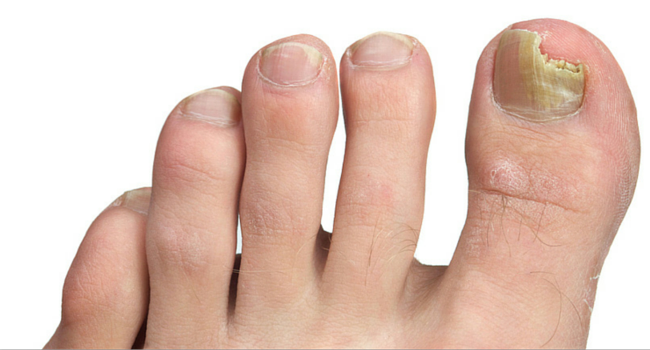 Toenail Fungus
Toenail fungus—also called onychomycosis or tinea unguium—is an infection below the surface of the the nail caused by contact with …